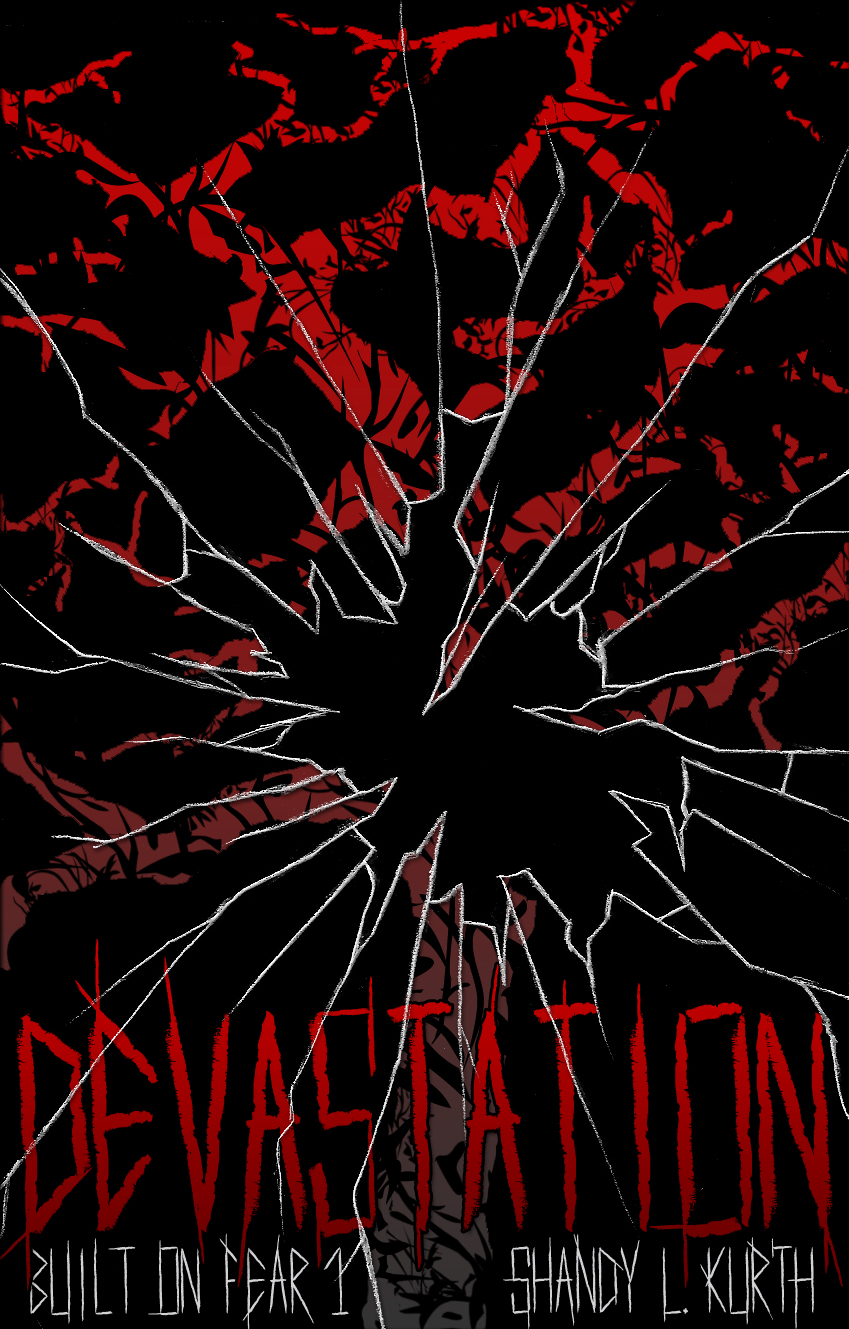 Title:

Devastation (Built On Fear 1)
Author:
Shandy L. Kurth
Released date:
December 14th 2011
Page count: 264
Genre: Young Adult, dystopia
My rating: 5/5 stars
Devastated by a seemingly unforeseeable attack, America is shattered by a military that is the least likely of suspects. In the aftermath, American civilians are left to run, hide, die or fight, pushing through all weakness in their effort to stay alive. Fighting against all odds, seventeen year old Fallon and twelve year old Emery struggle through a nightmare they can't wake from in order to save their younger siblings. Collecting others along the way, and enduring obstacles unfathomable in their innocence, the kids trek cross country to reach The Safe Zone, a fortified area rumored to be set up in the south. Fallon and his friends aren't even sure there is a Safe Zone though. They could be running for nothing. Never remaining in one place for too long in their attempt to avoid bombings and capture, the kids fight against attack, the elements, sickness and their overwhelming sense of desperation, pushing each other to the limit as they struggle to survive this land of devastation.
So recently I was introduced to this genre and have been finding more and more. Some how I managed to never read a book with this dystopia as their main theme. There were many characters and here's something to know don't grow attached to a group very much. Something I figured out also she has no problems killing off characters. She twisted words around so you eventually were trying to figure out who the good guys were, or rather there were any.
Now I can't wait to read the second book and will be waiting for it to come! :D
This was the first thing that came to my mind.
20% Okay this is what I expected.
50% Oh snap!
80% What the crap?
100% Happy ending.
Here's some questions for you to answer.
1)What would you do if you were stuck in this novel.
2) What 10 items would you take everywhere with you?
3) Whose side would you take? The bad, good, or neither.
Buying link: